Volunteering in orphanages: why wegweiser-freiwilligenarbeit.com doesn't offer orphanage projects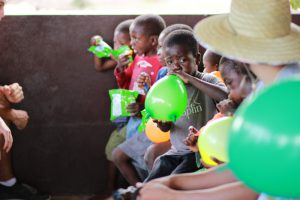 This is the English translation of the blog post Freiwilligenarbeit im Waisenhaus: warum wir keine Waisenhaus-Projekte haben, published on wegweiser-freiwilligenarbeit.com, the online portal for flexible and responsible volunteering abroad.
People who volunteer abroad with orphans might cause more harm than good. This is why we have chosen not to publish orphanage projects on wegweiser-freiwilligenarbeit.com. Instead, we promote other forms of volunteering with children and offer information about related problems, because volunteers might indirectly support child trafficking in some countries.
Orphanages are often a volunteer focus
For many with the desire to help people in need, orphans in developing countries are the target of choice. Not only do orphans suffer from poor living conditions and are, as all children, in special need of protection, they are also deprived of the love of their parents. "I want to work with orphans, no matter where, because they really need my help." is a statement that all volunteer organisations are familiar with. But in most cases, it's more responsible to choose other volunteer opportunities with children and leave orphan care to qualified, permanent staff in appropriate projects.
Risk of psychological disorders through short-term relationships
A general problem when working with orphans is that most of them don't have a fixed attachment figure in their lives, and suffer from an affection deficit. In this situation, they are tempted to transfer this desire for love onto a person who shows some degree of affection, even if this person only appears for a very short time in their environment: volunteers for instance, who do voluntary work in their orphanage for a few weeks or months.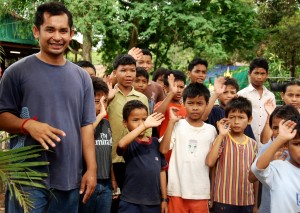 Unfortunately, not all volunteer sending organisations and orphanages provide sufficient training about this context. If a volunteer even proactively tries to build emotional bonds with the children, the risk of a traumatic experience becomes high when the volunteer inevitably leaves. Such repeated disruptions in attachment can cause behavioural disorders that might affect the child all its life. Only very few volunteers have the necessary education to avoid or minimise this danger.
There is a growing amount of evidence regarding the detrimental impacts of residential care on the physical and emotional well-being of children. Orphanages should be the last resort. Widespread opinion says that kinship care and extended family care systems are by far better for the children.
In some places, orphanages are part of the problem, and not part of the solution
However, there are many under-staffed orphanages whose highly committed employees are aware of the disadvantages of their institutions, but simply cannot put the children on the streets. There are not enough alternatives. So why not treat these institutions as responsible partners, and leave the decision about whether or not to work with European volunteers up to them?
Unfortunately, the assumption that the operators of orphanages mainly have the interests of the children in mind cannot be considered true for a growing number of regions. In Cambodia for example a study supported by UNICEF found that 3 of 4 children in the country's residential care institutions have at least one living parent. Another study from 2009 by the Ghanaian Ministry of Employment and Social Welfare assumes that even 90% of the children living in the country's "orphanages" are technically not orphans. Similar reports exist from e.g. Nepal and Uganda.
The people to blame for this situation are often business people who open residential care institutions and fill them with the children of poor families, from mostly rural regions. The biological parents are ensnared with promises of better education and an easier life for their children. However, the operators are mainly interested in making money, either through direct donations or through placement fees paid by volunteer organisations. In some cases, religious extremists are also at work. Even for responsible volunteer organisations it is sometimes hard to separate the wheat from the chaff amongst their local project partners, as an official registration is no guarantee, due to corruption and insufficient governmental monitoring.
This is how the desire to help children in need perversely contributes to aggravate their problems, as more and more pseudo orphanages offer placements to volunteer organisations and their growing number of volunteers. Luckily, there are alternatives for all those who want to undertake responsible volunteering with children.
No orphanage projects, but many other forms of voluntary work with children abroad
There are volunteering projects with orphans that act with the necessary sense of responsibility, and provide meaningful work opportunities for volunteers. However, it is currently not possible for wegweiser-freiwilligenarbeit.com as an independent portal to control the projects of our partner organisations.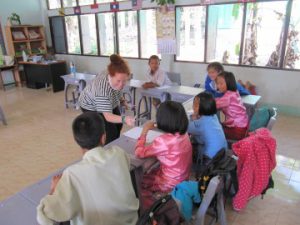 In order that we don't further fuel the demand, we have chosen not to publish any orphanage projects until further notice.
If you wish to work with children during your time abroad, there are many alternatives.
Many children do have parents or other attachment figures but still need support:
We are convinced that responsible volunteering abroad makes a positive impact on all parties involved: the local project partners and their beneficiaries, the volunteers and the society overall, as volunteering makes a significant contribution to development education. So what are you waiting for? Go and volunteer abroad!